Welcome to the
FIX
Youth Ministries
The FIX meets every Wednesday night at 7:00 p.m. at our new Youth Campus located at 1420 N. Harrison (just south of KFC).


Mission Statement
If not now, then when? If not us, then who? If not Christ, then why?
Mission
"The Fix" Youth Ministries' purpose is to instill and secure a solid biblical foundation and belief in the life, death, and bodily resurrection of Jesus Christ. Our mission is to illustrate biblical truths and principles in order to teach, equip, guids, and empower youth to continullay increase their spiritual maturity through the anoiting of the Holy Spirit, enabling them to become enduring leaders in the next gnereation of believers.
History
What started as several couple helping to provide the youth of Downtown Church a place of fellowship, worship and love has became "The Fix" Youth Ministries, a discipleship program that focuses on teaching the Word of God in a way that is relatable, understandable, and applicable to the lives of the youth of Shawnee.
What We Believe
For God so loved the world, that He gave His only begotten Son, that whoever believes in Him, shall not perish but have eternal life... Jesus said to them, "I am the way, the truth, and the life; no one comes to the Father but through me."
John 3:16, 14:6

We believe in God the Father, Creator of the universe and all things that inhabit it, Who loved mankind so much that He gave His only Son, Jesus Christ, as a sacrifice for our sins so that our spirits can be with Him in paradise when our bodies have died (Genesis 1-2, John 3:16, Luke 23:43).
We believe in Jesus Christ, the Risen Son of God - His immaculate conception by the Holy spirit to the virgin Mary, His life and teachings, His bodily death and resurrection, His ascension into Heaven, and His coming back to judge the living and the dead (Isaiah 7:14, John 19:30, 40-42, Matthew 28, Acts 1:9, 11, 2 Timothy 4:1). It is only through believing in Him that we will be with God the Father in paradise (John 14:6).
We believe in the Holy Spirit, Who convicts the world of sin, of judgement, and of righteousness, who guides is on all truth, who baptizes us into the Body of Christ, and who gives His gifts to those who He wishes but also unifies the body of believers in truth of Jesus Christ (John 16:8-14, Acts 1:5, Romans 8:9-11, 1 Corinthians 12).
We believe the Holy Scriptures of the Old and New Testament to be the verbally inspired Word Of God, the ultimate authority for faith and life, inerrant in the original writtings, infallible and God breathed (2 Timothy 3:16-17, 2 Peter 1:20-21, Matthew 5:18, John 16:12-13).
We believe the Church, which is the Body and Birde of Christ, is a spiritual organism made up of all born again persons (Ephesians 1:22-23, 5:25-27, 1 Corinthians 12:12-14, 2 Corinthians 11:2).
We believe that salvation is a gift from God offered to man accepted by personal faith in Jesus Christ, Who died for our sins (Ephesians 2:8-10, Ephesians 1:7, 1 Peter 1:18-19). However, we believe that since salvation is a gift, it can be rejected, for with the gift of salvation God also gave us free will (John 1:12, John 15, Isaiah 28:16, Isaiah 53:3, Matthew 21:42, Mark 12:10).
For since the creation of the world His invisible attributes, His eternal power and divine nature, Have been clearly seen, being understood through what has been made, so that they are without excuse.
Contact Information:
Youth Leaders: Kelly & Donel Meadows
The Fix Youth Ministries Main Offices: 405-275-1146
The Fix Ministries Physical: 1420 N. Harrison, Shawnee, Ok 74801
Downtown Church Main Offices: 405-275-1146
Downtown Church Address: 518 East 7th St. Shawnee, OK 74801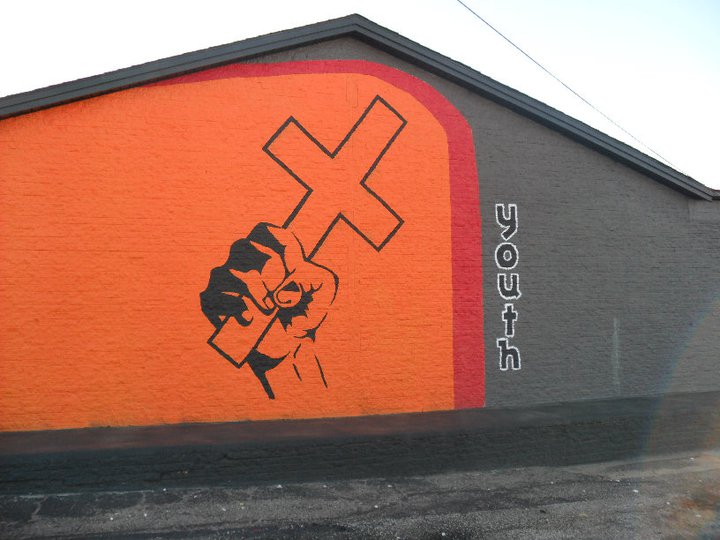 .